The Site
Braggers Wood
Toilet block with showers
Indoor accommodation - unfortunately this is limited to 20 beds. Priority will be given to those who need indoor beds, with the remaining beds sold on a first-come first-served basis.
A large camping field, this is next to the social area, so camp further away if you intend to go to bed earlier!
A campfire circle with a seating area.
Hammocking space is limited to being able to find appropriate trees.
Quiet camping will be entirely separate.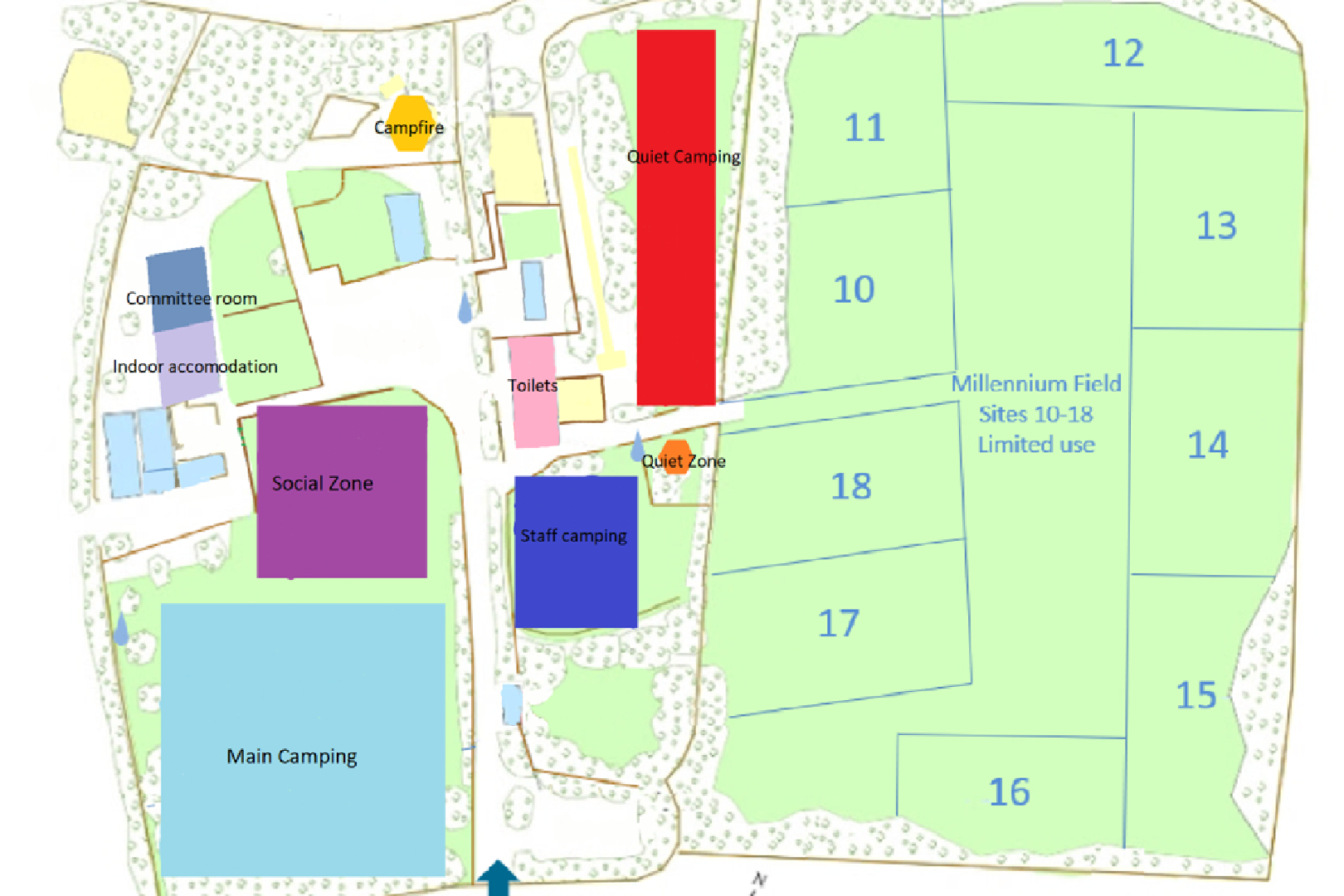 If you experience any issues in the booking process, please contact webmaster@ssago.org.